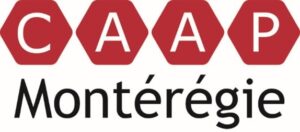 CAAP Montérégie (Complaints Assistance and Support Center Montérégie)
CAAP Montérégie is an independent regional community organization mandated by the Ministry of Health and Social Services to support users in complaints procedures. In addition, we are mandated by the Ministry of Municipal Affairs and Housing to assist seniors' residences tenants' associations regarding their leases.
We are currently seeking to fill the position of Residents' Advisor
Primary Responsibilities:
Facilitate information sessions on rights with various groups.
Participate in promotion and consultation activities.
Various research
Required Skills:
Training in legal technology, social services or related discipline.
Skills in communicating and listening with empathy in both English and French.
Strong written communication skills in French and English
Autonomy and organizational skills.
Ability to adapt to various clienteles.
Computer skills: Office Suite.
Relevant experience an asset.
Position specifications:
Full-time position (35 hours per week) with the possibility of remote hybrid work from our offices in St-Jean-sur-Richelieu and St-Hyacinthe.
Regular travel through the territory of the Montérégie. Access to a car is required.
Start date: October 2022.
Salary: Commensurate with experience and salary scale of the organization.
Attractive benefits package and excellent work atmosphere.
Interested candidates must send their resume and letter of intent by email by September 9, 2022 to the following:
Myriam Noiseux – Executive Director
Facebook: https://www.facebook.com/CAAPMtrgie/
Kindly note that only candidates selected for an interview will be contacted.