Saint-Jean-sur-Richelieu, September 24, 2020
On September 22, the Complaint Assistance and Support Centre – Montérégie held its 27th annual general meeting in compliance with public health guidelines. Two director positions on the board of directors of the regional community organization were under reappointment. Ms. Jinny Robichaud and Ms. Esther Giroux were re-elected by acclamation in their functions.
Three (3) other positions were available in the board of directors. Ms. Marie-Claude Pelletier, Ms. Michèle Laberge and Mr. Paul St-Germain have been elected by the members. «We are delighted to acknowledge their willingness of involvement and their desire to take up the challenges. I welcome them on behalf of my colleagues of the board of directors»,  declared Ms. Noiseux, Executive Director of CAAP Montérégie.
With the presentation of the annual report, people acknowledged all the work done by the team during the year of 2019-2020, including the new service of information and assistance for tenants living in private seniors' residences, regarding their lease and their rights, now available at the CAAP Montérégie.
The financial statements and a brief overview of initiatives and projects have also been presented. «Our team is attentive and available. Our confidential services and free of charge are accessible for all residents in Montérégie», concluded Ms. Noiseux.
CAAP Montérégie is mandated by the Minister of Health and Social services:
* Inform users and senior residents about their rights and the complaints examination system;
* Assist and accompany people who file a complaint to the Service Quality and Complaints Commissioner or to the Quebec Ombudsman;
Since April 2019, the CAAP is mandated by the Ministry of Municipal Affairs and Housing:

* Inform and assist seniors about the lease in private seniors' residences and their rights and resulting obligations.
– 30 –
Information: Nancy Martel, communication
Tel: 514 430-0694
Email: communication@caapmonteregie.ca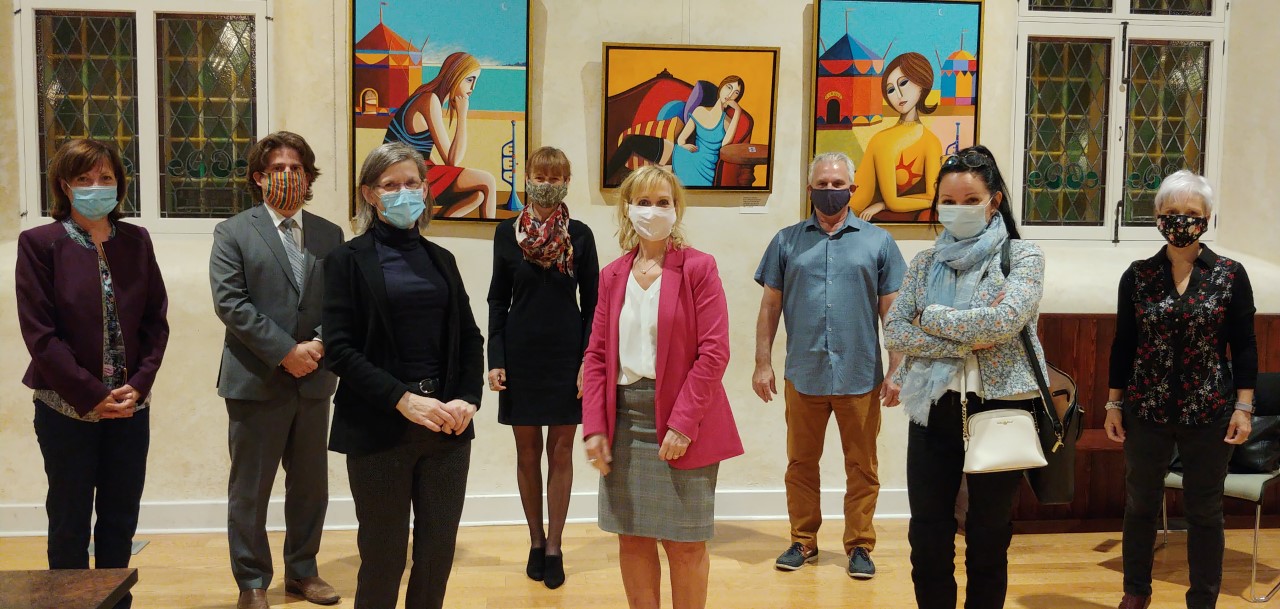 Attachment: Picture – Board of directors
Left to right:
Ms. Esther Giroux, secretary, Mr. Guillaume Grignon Lemieux, vice-president, Ms. Katherine Quast, treasurer, Ms. Michèle Laberge, administrator, Ms. Myriam Noiseux, executive director, Mr. Paul St-Germain, administrator, Ms. Jinny Robichaud, president and Ms. Marie-Claude Pelletier, administrator